Introduction
Personal introductions
Respond to pollev.com/bholland poll (instant response system)
The 21st Century Classroom & C-R-C-D
Why/What are 21st century skills? 
How do they apply to the elementary classroom?
What is the advantage to using technology?
Can paper....speak, search, auto-correct, manipulate, contain video, self-publish...???
Technology is....
Fully Accessible
Anywhere/ Any time
Customizable
Mistake Tolerant
Multi-Modal
Experiential
The CRCD Framework from Leonardo's Laptopby Ben Schneiderman
Collect

: students research information

Relate

: collaborate to solve problems

Create

: construct content and demonstrate understanding

Donate

: contribute to a community
Easter Egg Hunt - technology tips & tricks
Tabs & Windows
Keyboard Shortcuts
Speak Text

Mac - System Preferences>Speech>Text to Speech


Choose your keyboard shortcut to have any text read to you

Windows - Control Panel>Speech> Text to Speech

Phase 1 - Collect
The Google Presentation below contains details about all of these topics.
What is the web and how do we use it?
Defining Web Site
Using, modeling, and teaching search techniques
Alternatives to Google
Complete the Search Challenge in the Google Presentation
Collaborative Bookmarking
Great sites for teachers & students
Complete the Collecting Resources Challenge in the Google Presentation
Phase 2 - Relate
Digital Citizenship - Copyright & Creative Commons
Copyright, Citations, and related plagiarism issues
The Copyright Act of 1976 and "Fair Use"
Modeling good Digital Citizenship
How to license and search for Creative Commons content
Google Advanced Image search: Usage Rights
Digital Citizenship Resources:
Public vs. Private, Parents, and Acceptable Use
Best practices for protecting student privacy
Alternatives to direct publishing
Opening up students to the world
School culture and Acceptable Use Policies
Blogging and Educational Blogging
What is a blog?
Why blog?
Which blog?
Complete the Blogging Challenges in the Google Presentation below
Google Docs for Creating the Collaborative Classroom
What are Google Docs?
Why Google Docs?
Complete the Google Docs Challenges in the Presentation below
Phase 3 - Create
I want my students to....
Digital storytelling - Fotobabble and Animoto (optional iMovie)
Demonstrate their understanding through screencasts with Screenr, EduCreations, ScreenChomp (iPad App)
Text storytelling - StoryBird, StoryJumper, Little Bird Tales, ScribblePress (iPad app)
Travel on virtual field trips with Google Earth and Solar Walk
Photo/Video Sharing

Vimeo vs. YouTube (View Pure)
Snapfish, Shutterfly, Flickr

Collaborate, work independently, and learn through Smart Centers
Creating with desktop publishing tools: beyond bullet points and basic typing

Track Changes
Guided Inquiry Workbooks
Layout and printable projects

QR Codes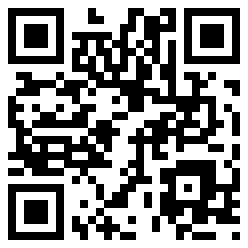 Phase 4 - Donate
End of Workshop Survey

Please complete this surveybefore you leave!
Grad Credit
Please download the grad credit as either a Word or Pages Document, complete the assignment, and then email it back to grad-credit@edtechteacher.org by August 1st.