Welcome & Overview
Introductions
Framework: Why iPads in the Classroom?
Getting Started: Space Race Challenge
In groups, ONE person go to m.socrative.com and enter the room number 989898.
Skills that will be addressed:
Rotate iPad for both Horizontal or Vertical view
Lock & unlock the screen orientation
Reveal the Doc to view the most recent applications
Use 4 & 5 finger gestures to switch between and close applications
Turn the speaker volume up or down
Find the Sleep/Wake button
Rearrange your desktop apps
Create a folder (for 2+ apps)
Take a picture and email it to yourself
Take a screen capture
Create a short (10-20 second) movie starring a colleague using the Camera App
Go to Settings>General>Accessibility & turn on Speak Selection
Tap & Hold to open the EdTechTeacher iPad As page in a new tab and create a Bookmark
Add our Ning Page to your Home Screen
Tap & Hold to open the Why iPads blog post in another tab, open it in Reader, tap & hold text to test out Speak Selection
EdTechTeacher Introduction to the iPad Video Tutorial
Collect & Relate - keeping track of resources & student work with Evernote
The iPad is changing so fast, how do you keep up? How can you keep track of everything that your students create? 
Evernote Challenge #1:
Open the Evernote app and create a note called "Collecting Resources"
Type a few thoughts about what you have already seen today.
Add a photo and audio recording.
Put your note in a new notebook.
BONUS SUPER ADVANCED CHALLENGE - Go to this page and install the Evernote Web Clipper. Clip 2 or 3 web pages and add them to your Evernote account.
Creating on the iPad #1 - Screencasts
I want students to use the iPad for….Demonstrating their understanding of concepts with screen casts and/or recording their reading fluency.
Challenge #1 - create a screencast using ScreenChomp.

Bonus: add a background to your screencast

Challenge #2 - create a multi-page screencast using EduCreations.

Use the web search to find and insert an image
Incorporate a text box
Create a duplicate slide within your screencast and add onto it.
Think about how you could use EduCreations as a Learning Center

Challenge #3 -create a screencast with DoodleCast.

Save your screencast to your Camera Roll
Creating on the iPad #2 - eBooks
Challenge #1 - Using BookCreator, begin a book about what you have learned so far in this course. Throughout the next two days, you will be able to add to it in order to create a book about your experiences thus far.
Create a new book
Create a cover with the title and an image
Include 2 screen captures in your book of apps that you've used so far.
Take a picture of yourself or someone in the room to include in your book.
Add some text - format it with different colors or styles
Change the color of the page.
Add an audio recording to your book.
Challenge #2 -Think about how your students could keep journals or books about their experiences. Another option would be to use Scribble Press. Open that app and create a story using one of the templates.
Developing Good Citizens
Copyright & Citations
Copyright, Citations, and related plagiarism issues
The Copyright Act of 1976 and "Fair Use"
Modeling good Digital Citizenship
How to license and search for

Creative Commons

content
Google Advanced Image search: Usage Rights
Public vs. Private, Parents, and Acceptable Use
Best practices for protecting student privacy
Alternatives to direct publishing
Opening up students to the world
School culture and Acceptable Use Policies
Creating on the iPad #3 - Stories, Fluency, & Voice
I want students to use the iPad for….Telling Digital Stories, practicing the reading fluency, and developing their own voice with images, audio, & video
Challenge #1: Use Fotobabble to tell a story. Think about how your students could incorporate a photo of something that they create in class and then add their audio to it.
Challenge #2: Create a story using Animoto that incorporates both photos, video, text, and music. In order to do the free upgrade to the educator account, create your account either on your computer or through Safari (NOT the app). Save an Animoto to your Camera Roll and then bring it into a new page in Book Creator. How could you use this with your students? What value could it bring? Why might it be an effective learning opportunity?

Donate - Tracking & Publishing student work
Evernote Challenge #2 - creating & managing ePortfolios
Email to Notebook (SnapGuide for finding and saving your Evernote email)
Teach students to create meaningful subjects so that you know what they have created.
Add @[notebook name] to the end of the subject line to send to a specific Notebook and not your default. Be sure to follow this order: subject, notebook name

Example subject line: Flower Ideas @Beth (this would go into the "Beth" folder and be something having to do with ideas about Flowers)
Day 2
Creating on the iPad #3 (continued) - Stories, Fluency, & Voice
I want my students to... work through a planning process, introduce a concept, strategy, or skill, tell a digital story, create a news broadcast, develop a documentary...
Challenge - Create either a a short trailer, or a full project, using iMovie to introduce a concept, strategy, or skill.
iMovie Trailer Editor
iMovie Editor - for future reference
Creating on the iPad #4 - webbing, planning, writing, sharing, and more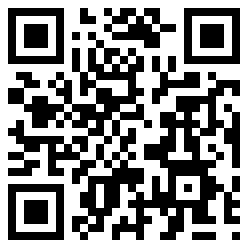 Tool to create QR Codes: Kaywa QR Code Generator
I want my students to....interact with graphic organizers in order to improve their writing
I want my students to...access quality learning content that is already online using Rover.
I want to use my iPad as...a totally different device
Use DocScan to turn your iPad into a scanner
Use BoardCam to turn your iPad into a document camera
I want students to use the iPad for….Assessing and managing my class: using the iPad for formative assessment as well as behavior management
iPad Ideas, Links, & Resources
Searching for Apps for Education 

Articles & Readings:

iPad Integration Blog Posts

Videos: